Create your event in 5 simple steps and start to sell tickets in no-time!
Reading time: 2 min
Conferences, concerts, parties, and stand-up shows. We love them all, we have them all. And when we say you can start selling tickets for your events in no time, we really mean it. Set up your event in a matter of minutes. Don't believe us? That's fine, we will prove it to you.
STEP 1. CHOOSE YOUR EVENT TYPE!
Visit www.entrio.com/organize and start with the event creation. Choose your currency and event type. Is it paid, is it free? Is it physical, is it virtual? Now it's time to decide.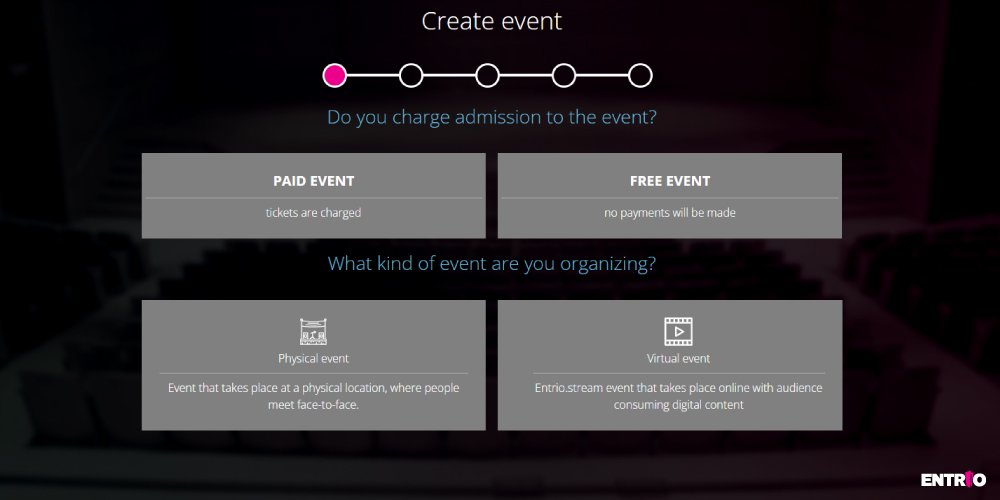 STEP 2. WE WANT SOME GENERAL INFO!
What, when and where? Yeah, it's as simple as that. In this step, add information about your event: name, start date, end date, location, and event type.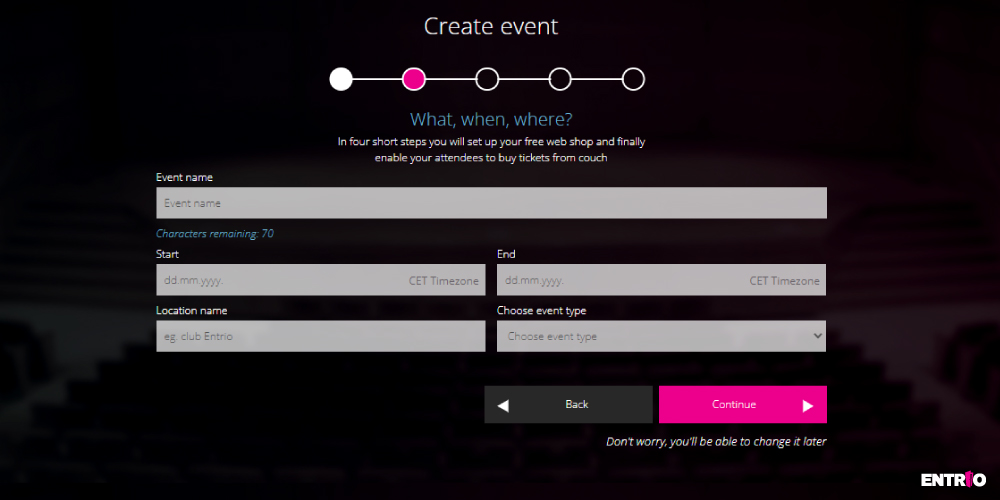 STEP 3. SELECT TICKET CATEGORIES!
Add multiple ticket categories, or don't. For each category, choose a name, quantity of available tickets, price, and availability dates. For each category, you can add ticket descriptions. By choosing the "Advanced settings" option, you can set any ticket category as hidden (it can only be unlocked with a promo code) or set a minimum / maximum number of tickets.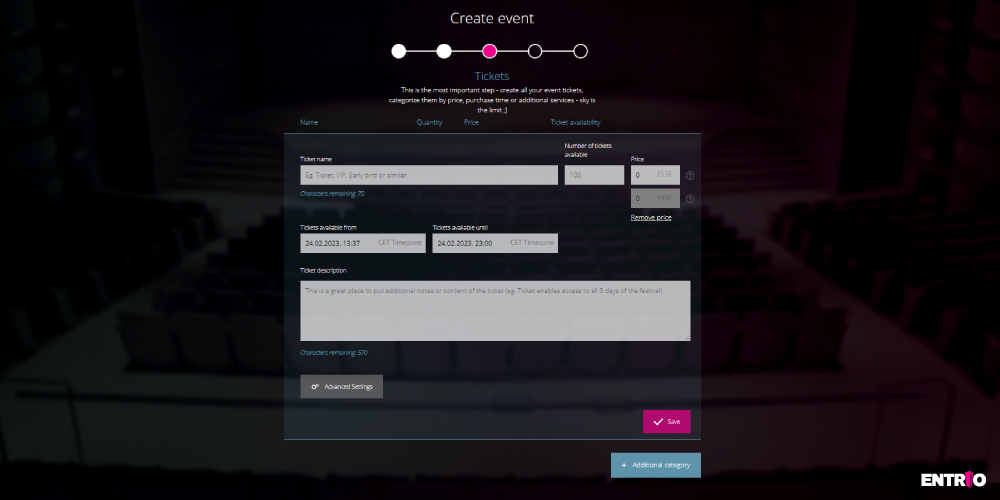 STEP 4. ADD MORE DETAILS!
In this step, you can add more details about your event. This is not required, but it is highly recommended. In addition, adding visual elements (poster) to your event page will increase your potential buyer's desire to attend your event.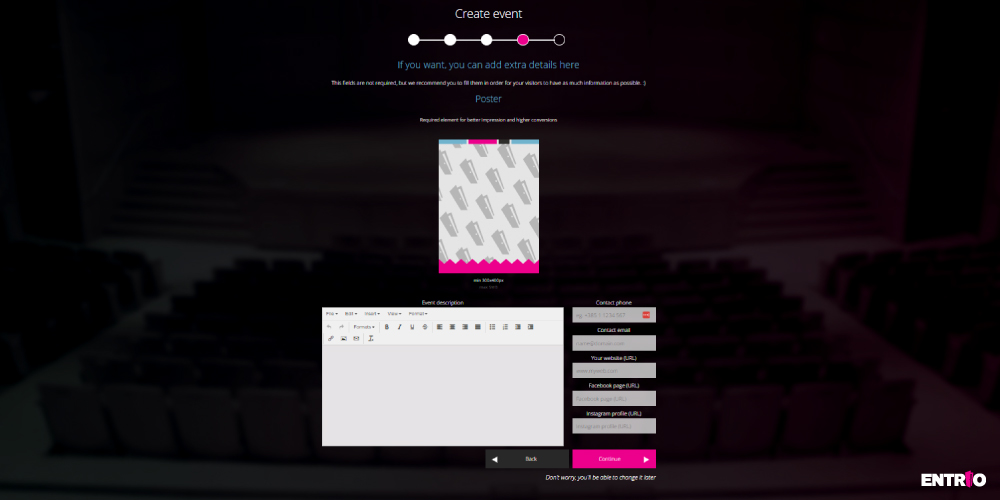 STEP 5. IS THE EVENT PRIVATE OR OPEN TO PUBLIC?
In this final step, you can choose your event to be private (only accessible to people with direct links) or public (published on Entrio.com and our partners) and manage sales channels.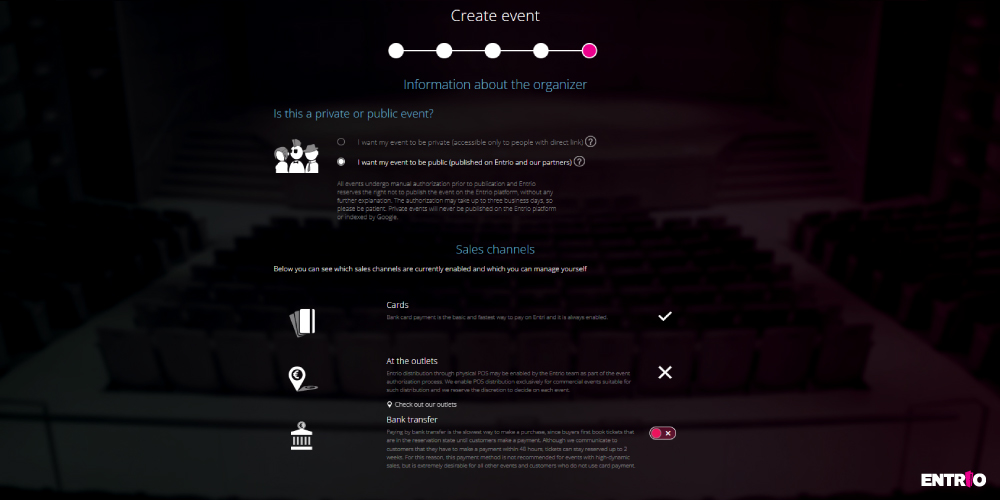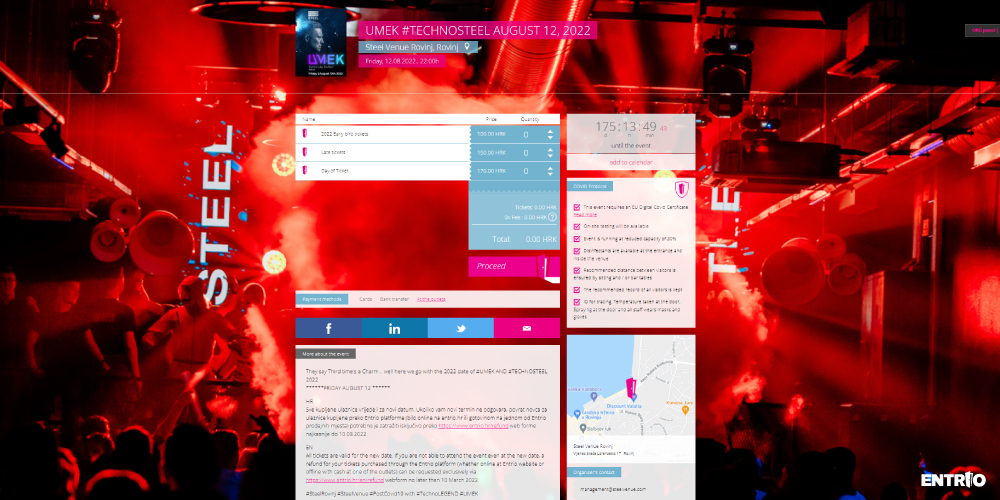 YOUR EVENT IS READY FOR TAKEOFF!
All that is left for you is to register (or sign in) with your Entrio user profile. In case you have any questions about setting up your event, you can always contact us at [email protected]. We are happy to help you!
Author: Klara Pecnik