Create your event in 5 simple steps and start to sell tickets in no-time!
Reading time: 2 min
Create your event in 5 simple steps and start to sell tickets in no-time!
Visit entrio.com/organize and start with the event creation.
*Take notice that it may take up to 3 working days for your event to be published since all events undergo additional authorization. Usually the event is ready to be published in the same day when created.
Let's start with the basics.
Choose the currency in which you want your payments to be made and what kind of event you are organizing – physical or virtual.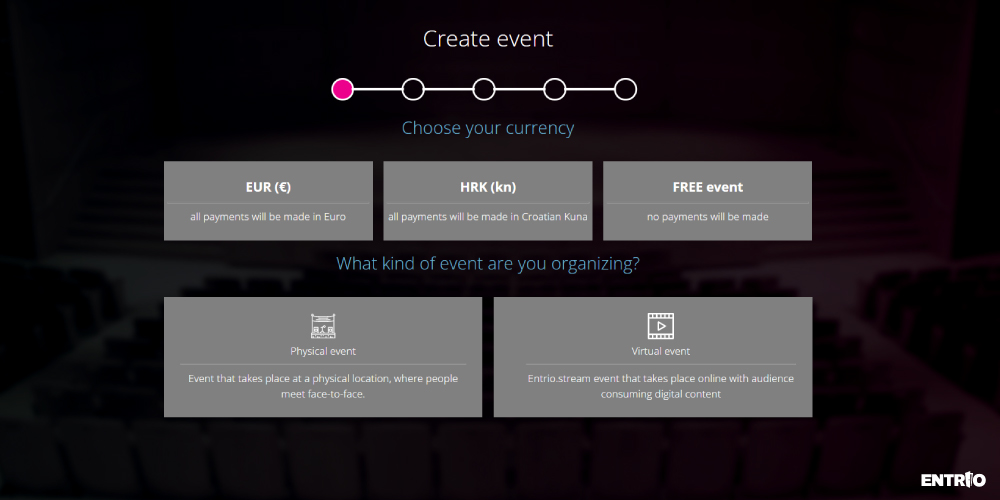 In the next step, you will need to add information about your event: name, start date, end date, location, and event type.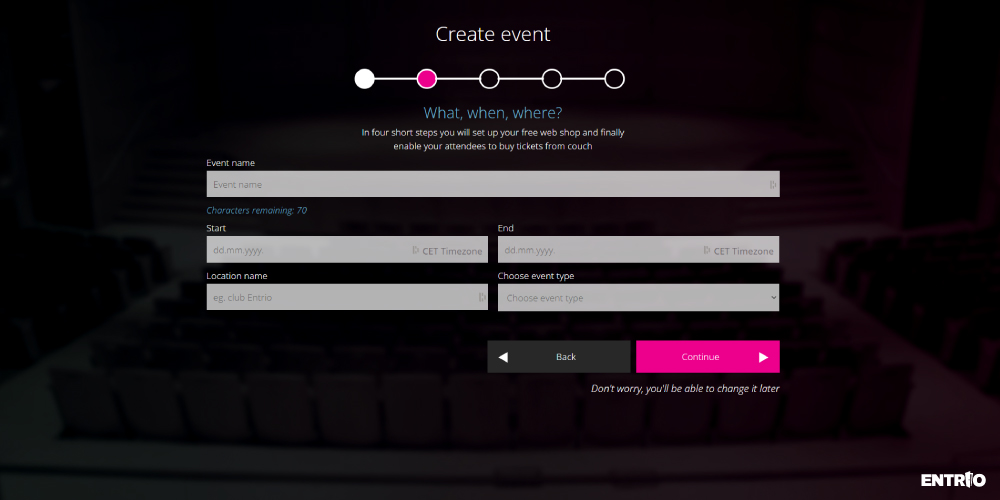 And now for the most important part – the tickets!
You can add multiple categories of tickets, depending on your wants and needs. For each category, choose a name, quantity of available tickets, price, and availability dates. You can also add a ticket description for each category. By choosing the "Advanced settings" option, you can set any ticket category as hidden (can only be unlocked with a promo code) or set a minimum / maximum number of tickets.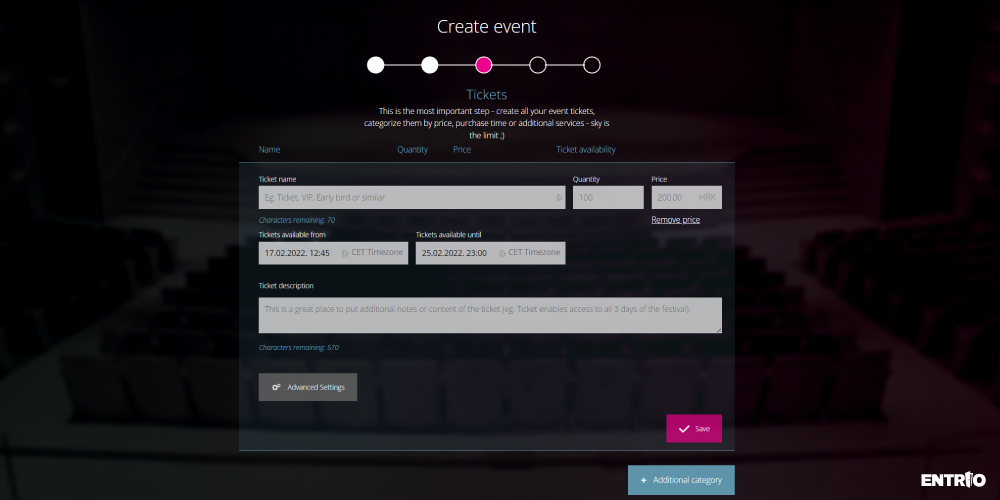 Next, you can add more details about your event. These fields are not required, but we highly recommend adding a poster and an extensive description of the event for your visitors to see.
In the final step you can choose your event to be private (only accessible to people with direct links) or public (published on Entrio.com and our partners) and manage sales channels.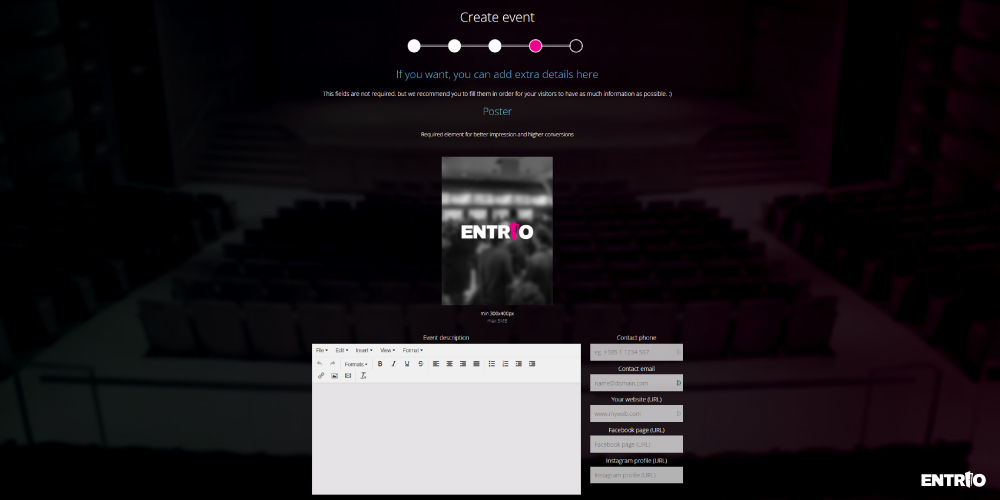 All that is left for you to do is to register or sign in with your Entiro user profile and your event is ready for the takeoff! If you have any questions about setting up your event for sales you can always contact us at [email protected] for the assistance.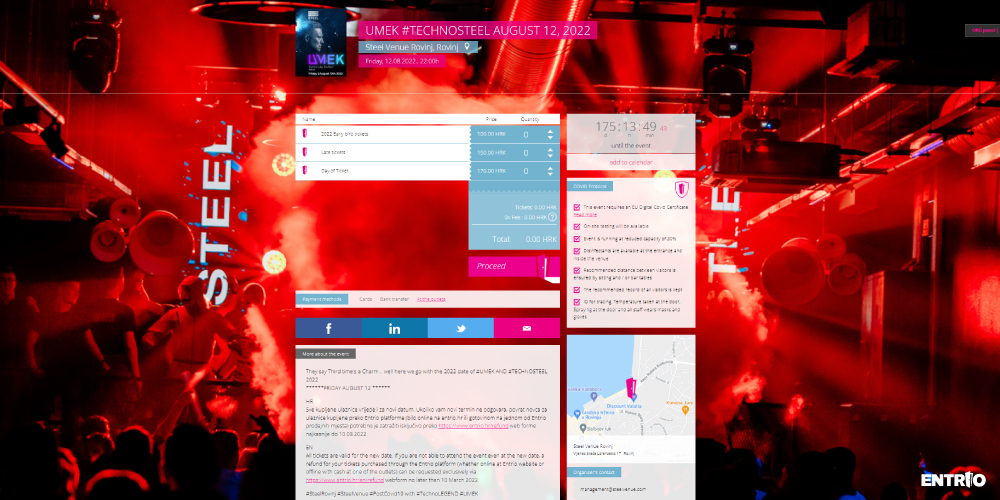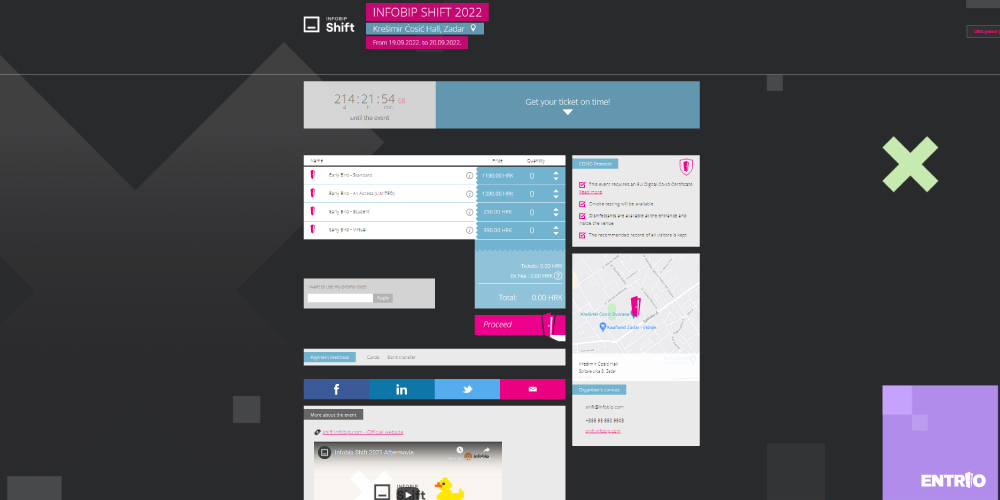 Author: Klara Pecnik