Due to its unpredictability and dependence of external factors, event management is a very dynamic discipline that is very difficult to define correctly. Each event is different from the previous one; by type, duration, audience, complexity of the organization, etc.
Reading time: 10 min
Some of the best nights of your life (by which we mean concerts, festivals, plays, etc.) are the result of the dedicated work, effort, and perseverance of the entire team of people who participated in the organization process. Due to its unpredictability and dependence of external factors, event management is a very dynamic discipline that is very difficult to define correctly. Each event is different from the previous one; by type, duration, audience, the complexity of the organization, etc. We will try to present a definition of event management that we believe encompasses everything an event manager does.
Event management is the process of planning, organizing, directing, and coordinating all the processes and people needed to organize a successful event.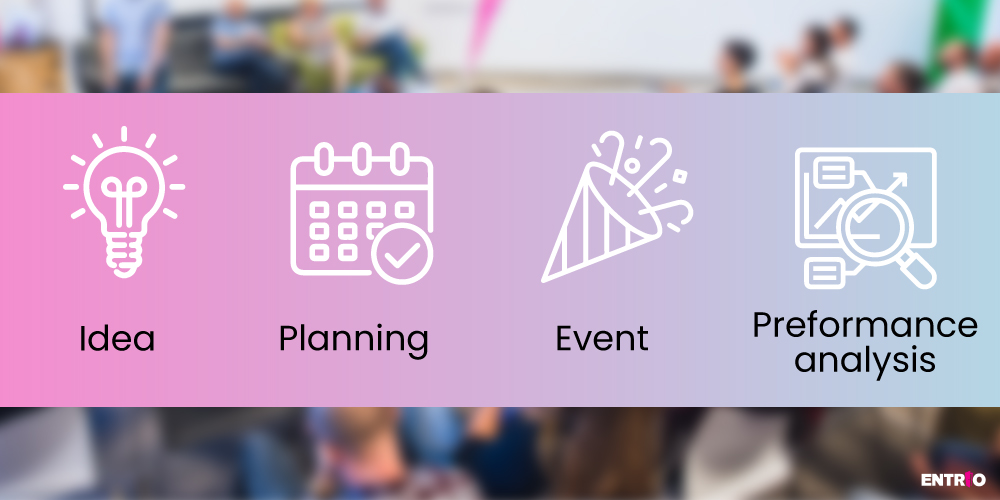 ORGANIZING A SUCCESSFUL EVENT
The process of organizing an event starts much earlier than you think. There are a lot of things to think about, and in the text that follows, we will present the steps that should be taken to make your event a success!
I.
You have an idea for the event. Super! However, between an idea and a successful realization, several actions need to be taken in order to make your event a success. First of all, you need to conduct very thorough market research (audience interest), options for vacancies, rental space prices, etc. Based on the research you have conducted, set realistic and clear goals around which you will tailor your next action. Now that you have researched the market, and set goals, you need to set a budget and put everything on paper (or Excel spreadsheet)!
II.
Okay, now you have everything. You know how big your budget is, where the event will take place, how many people can you host, etc., and you start with the event planning steps (chasing sponsors, gathering a team, planning promotional activities, putting tickets on sale).
III.
Aaaand, the event is happening! People are arriving – and everything is going great! But wait, it's not time to sit back in your chair – your job is not done after the event is over. Right after the event is finished, it is necessary to measure its success. The success of each project can be measured based on set KPIs (key performance indicators).
A KPI is a pre-set measurable value that shows you how successfully and efficiently set business goals are achieved. Since the organization of an event is a complex process, it is really necessary to closely monitor the pre-set performance indicators.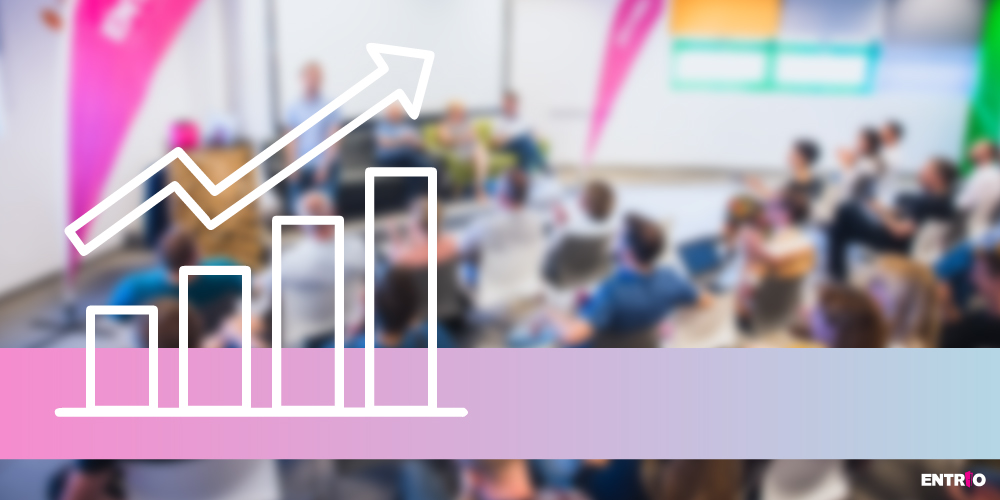 MEASURING EVENT SUCCESS
Taught by the rich experience of working with many event organizers, these are the KPIs we used to determine how successful the event was. The following is a list of KPIs you could consider when measuring the success of your event.
Audience Event Awareness
How many people clicked on the email newsletter you sent; how many people responded to a post shared on social media about your event, and how many people even saw the news about your event? These are all metrics to measure the success of this KPI and must be set in advance and adequately measured for the results to be realistic and true.
How many resources were spent on the promotional activities of this event?
The success of ticket sales for your event will be much higher if you have an unlimited budget for advertising, however, this is usually not the case. It is necessary to calculate, balance, and negotiate to get the largest possible promotion of the event for as little money as possible. Are you within the set financial framework? How much financial resources came from your investments, and how much from sponsors?
Number of sponsors and partnerships
How many sponsors and partnerships did it take to make your event a reality? Smaller patrons or fewer bigger ones? What is the ratio of financial investments in the event you organized?
Percentage of tickets sold
Once people have become aware of holding your event, it's important to measure conversions – tickets sold. The total number of tickets sold should be compared with the target number of tickets sold. For example, to cover all the costs of the organization and make a profit in a certain desired amount, it is necessary to sell XY% of tickets. Has the target been reached?
Number of free tickets
While selling tickets seems to be the most important indicator of the success of your event, this is not the case. Sometimes success is measured exponentially and slowly. The effort you put in today could pay off sometime in the future! Raising awareness of your event is sometimes not possible just through classic promotional activities. Free tickets are often the right way to raise awareness of your event to a higher level! Networking goes a long way. 🙂
Ticket Sales Speed
You started selling tickets, and that's cool! However, at what speed are they selling? It would be ideal if you could plan the event so much in advance that you get to sell the last ticket. In reality, this deadline is usually much shorter. The success of this KPI very often depends on various factors, such as the quality of marketing activities undertaken to promote the event among the target audience.
Audience Analysis
Dive into your audience and think the way of yesterday – today – tomorrow. Which of your audience is returning (if you have organized the event before), and what percentage of the audience is brand new?
Media Impact
What impact does your event have on the media before and after (audience satisfaction before, during, and after the event)
Is the event recommended on social media? Is there talk of your event? Is the impression positive or negative?
Employee Satisfaction
After the event, conduct a short survey within your team to get an idea of ​​how the employees felt about the project. This metric will give you great insights into what could possibly be done next time!
Assumptions about the event that proved to be correct
Before and during the organization of the event itself, you assumed that some situations would develop in certain directions – and so it was, for most of them. What about those who aren't? How good are you Vakula? 🙂
Self-evaluation
Examine yourself in all aspects of the process.
Gross Income
Compare gross revenue with previous events of a similar type and draw a conclusion. Did you spend more than you planned? What items can you do without next time? And without which it is impossible to carry out an event?
ROI
What percentage of the total invested was returned?
KEY TAKEAWAYS.
Regardless of the type of event you organize, good preparation always precedes good coordination and execution of the plan. Don't skip the steps, because there is a great possibility that you will miss something towards the end of the event. Just as event planning begins long before the event itself, your job is not done after the event ends. Event evaluation is needed to prepare even better for the next one. And don't limit yourself to these KPIs, because the goals of each event can vary.
Need advice on organizing an event – Entrio team is here for you! Contact us! 🙂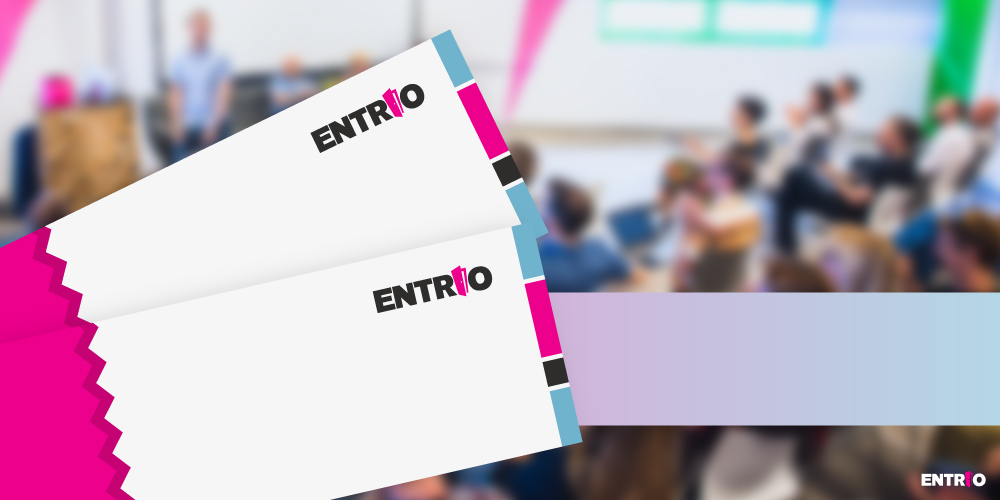 Author: Jana Maljoku