This event has ended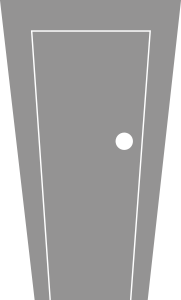 We recommend tickets for:
More about the event
Buy tickets for ZAGREB: The Balkan Brain - Stand-Up Comedy Show in English, 18.05.2022. in Pappar Bistro & Bar, Zagreb
Upon his return from the World Comedy Expo in Chicago and the North American tour, followed by the European one, Pedja Bajović - the most international stand-up comedian from the Balkans - will return to Zagreb! 
Save the date (May 18) for this special occasion as this date will be just two weeks prior to the recording of his new comedy special, working titled Southern Discomfort. Pappar Bistro & Bar, already established as one of the best venues in the city for stand-up comedy, welcomes you! 
Prior to Pedja's act, this evening will be opened by two Americans, both with the background in stand-up: Cody Brown (author of big hit books Chasing a Croatian Girl and Croatia Strikes Back.) and Jason Seter, a visiting Fulbright scholar, here to write his PhD dissertation on the Balkans stand-up comedy. Go figure!
So, prior to your arrival you thought you already knew enough about the Balkans; or simply never bothered to learn much about it anyway? Occasionally you just wonder "where am I?", occasionally adding "why" to that, right? Yes, there is beautiful nature there, delicious cuisine and upbeat music… However, is there anything funny at all about it?
Well, here's a chance for you to find out! Delivered in a hour-long show by one of their natives, in a manner best described by its slogan: Filthy Mouth. Clean Heart. Balkan Brain!
More about the comedian and his previous work you can learn here: Pedja Bajović in English