This event has ended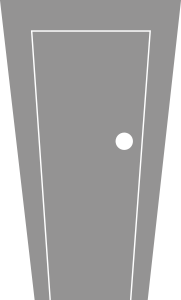 We recommend tickets for:
More about the event
Register for Prva "Be Your Own Boss" konferencija za poduzetnice, 03.11.2022.
Prva "Be Your Own Boss" konferencija za poduzetnice
Online, 3. i 4. studenog 2022.
Meetup Zagreb i Split, 5. studenog 2022.
Sve je počelo kada je Marina Biljak odbila povjerovati da je "žena ženi vuk"!
Nakon što se iz Hrvatske preselila u Nizozemsku i vidjela kakvu mrežu podrške imaju tamošnje poduzetnice, pomislila je: "Da je ovo postojalo u Hrvatskoj možda nikada ne bi otišla".
Ali, nije stala na tome! Okupila je svoje internacionalne kolegice i u ožujku 2020 otvorila Facebook grupu u kojoj je organizirala prvi mentorski program. U tom prvom programu sudjelovalo je 6 mentorica, i 50 žena koje su se prijavile da on njih uče. Nekima od njih je to promijenilo život i zaokrenulo karijeru u sasvim novom smjeru.
Inicijalna ideja je bila da se ženama u Hrvatskoj približi freelancing, ali grupa je organski prešla u puno više- mjesto gdje se nalaze poduzetnice, kao i žene koje to tek planiraju postati.
U BYOB grupi poduzetnice, bez straha od osude, traže odgovore na svoje nedoumice i podršku za svoje izazove, nesebično dijele svoja iskustva i znanje, ali i šire svoju mrežu poznanstva, ostvaruju suradnje i nalaze klijentice. Osim grupe, koja broji više od 8.600 članica, danas imamo i BYOB portal, a članice grupe mogu sudjelovati u širokoj ponudi besplatnih programa. Kako grupa raste to je sve više osjeća moć sinergije odvažnih žena, genijalnih projekata i istinske želje za pomoći i dijeljenjem.
Baš na tom tragu nastala je ideja o prvoj BYOB konferenciji koju vam sa zadovoljstvom predstavljamo!
U dva dana on-line konferencije (3. i 4. studenog 2022.) 21 sjajna i inspirativna govornica će obraditi 12 tema vezanih za poduzetništvo, osobni razvoj i mindset, marketing, organizaciju, poslovni storytelling...
Trećeg dana konferencije, 5. 11. 2022., virtualno druženje konačno selimo u stvarni svijet!
Za najbrže sudionice (imamo samo 200 karata!) organiziramo meetup u Zagrebu i Splitu. Nakon 2 i pol godine virtualnih druženja konačno je vrijeme da se družimo i u stvarnom svijetu. Na meetupovima će vas dočekati organizatorice, a još nekoliko sjajnih govornica će podijeliti svoje inspirativne priče i konkretne savjete o poduzetništvu. 
U odličnom okruženju Wespa Spaces u Zagrebu, te the Works u Splitu moći ćete se upoznati, družiti uz koktele i zakusku, te širiti svoju mrežu poslovnih konekcija, koja uvijek dovede do novih ideja, projekata i suradnji. Event će se održati u popodnevnim satima od 16:00-19:00.

A pripremile smo i poneko iznenađenje!
Ali, to nije sve! U pravom duhu BYOB grupe, uz kupljenu on line ulaznicu dobivaš još preko 20 besplatnih webinara!

Naša je grupa inače poznata po tome da stručnjakinje iz raznih područja nesebično dijele svoje znanje, i tako transformiraju živote drugih žena. Kupnjom online ulaznice na 6 mjeseci dobivaš pristup preko 20 webinara koji će na konkretan, ali pristupačan način, obrađivati teme poput pokretanja newslettera, SEO optimizacije bloga, PR objava, recenzija, kreiranja online programa i mnogih drugih. 

Svi detalji itinerara će biti objavljeni kako budemo predstavljale govornice u grupi i na Instagram profilu.
Kome je ova konferencija namijenjena? Za sve poduzetnice, ali i one koje tek razmišljaju o izgradnji svoje priče. Većina žena koja sudjeluje u grupi je odlučila standardne karijerne puteve zamijeniti svojom pričom, u kojoj preuzimaju odgovornost za ostvarenje svojih snova. U BYOB grupi nalaze potporu, konkretno znanje i provjerene savjete, istomišljenice i poslovne suradnice, te klijentice. Ako ovo želiš za sebe, na pravom si mjestu!

Ulaznice možeš kupiti u nekoliko klikova na Entrio platformi, po Early bird cijeni od € 45,00 (339,05 kn) za online dio, te € 75,00 (565,08kn) za online + meetup. U obje varijante dobivaš preko 20 stručnih webinara gratis!

Ova cijena traje samo do 5. rujna 2022., nakon čega raste za 20€. Iskoristi jedinstvenu priliku da ovaj bogati program od preko 40 predavanja, popratiš za prosječnu cijenu jednog boljeg webinara.

Radujemo ti se!