This event has ended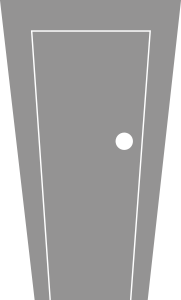 We recommend tickets for:
More about the event
Register for BlockSplit 3, 24.05.2022. - 25.05.2022. in Split, Split
BlockSplit 3 is an international conference for blockchain business and development, hosted by UBIK - Croatian Association for Blockchain and Cryptocurrencies.
We bring together blockchain startups, developers, researchers, investors, marketers, designers...
The main event will take place on May 24-25, 2022  in the beautiful city of Split, Croatia.

A full-day track of presentations and lectures by the leading experts in the industry. Learn ways to develop web3 products.
In the new era of software innovation, it is crucial to follow new advancements in the technology that are being made every day.
Our business talks will explore different and innovative ways of utilizing the latest blockchain
technologies.
Founders and investors will all have something to hear, as you'll be able to get key insights into working business models.
The track is designed for all audiences, regardless of previous blockchain experience.
Prior to the main event, there will be full-day, thematic workshops organized, limited to 15 attendees each. Our lecturers will make sure that their experience is useful and enjoyable. Dive hands-on into marketing, design, development, and more.
Check all available workshops at https://blocksplit.net/
Currently available workshop tickets:
Workshop 1: Intro to Web3 Design
Marko Prljić, Product and UX Design Lead @ Giveth and General Magic
May 23rd, 9:00 - 17:00
Workshop 2: Building full stack dApps
Matija Pevec, Lead frontend developer at AMPnet
Filip Dujmušić, Smart contracts and Solidity developer, COO at AMPnet
May 23rd, 9:00 - 17:00
Workshop 3: Intro to Oracles & data-efficient Smart Contracts
Alex Suvorov, Core Oracle developer at RedStone
Marcin Kaźmierczak, Head of Growth at RedStone
Asia Zioła, Full-stack developer at RedStone
May 23rd, 9:00 - 17:00
Workshop 4: Legal Challenges in Blockchain Space
NEAR Foundation Legal team
Sonja Prstec, Cindy Lam, Mark Ery, Zana Islami, Mya Shofany, Nathan Cho, Damir Vukoja
May 23rd, 9:00 - 17:00
Workshop 5: Oh Snap! It's Metamask!
Olaf Tomalka, Senior Engineer at Metamask
Hassan Malik, Senior Engineer at Metamask
May 23rd, 9:00 - 17:00
Running along the conference will be an expo of web3 projects and solutions.
Also, we have prepared multiple side events throughout the week, such as after-parties, meetups, sailing (full day boat trip).
More to be announced.

Follow our social media and be the first to know when we reveal our venue, top class speakers and thematic workshops:

TW: https://twitter.com/blocksplit
FB: https://www.facebook.com/blocksplit
LI: https://www.linkedin.com/company/blocksplit