The Entrio scan app will give you more insight of guest event tickets. In this blog, we will present how!
Reading time: 4 min
One of the most important organizational steps to take into account when organizing any type of event is ticket control.
Fortunately, the Entrio scan application can help with that! With Entrio scan app, you can connect any Android device to your Entrio event and control the entry of your guests in an elegant way.
We prepared a few simple steps to help you start using Entrio scan successfully! 😊
STEP 1. After you have successfully created your event and sold out almost all the tickets, the first thing you need to do is click on Access control in the ORG panel. The following window appears (Figure 1):
STEP 2. Since you plan to check (scan) the tickets for your event with the Entrio scan application, click on the Scan with Android application button.
STEP 3. After that, a new window opens that guides you to download the Entrio scan application in the Play store (Figure 2) – and you can find the application at this link.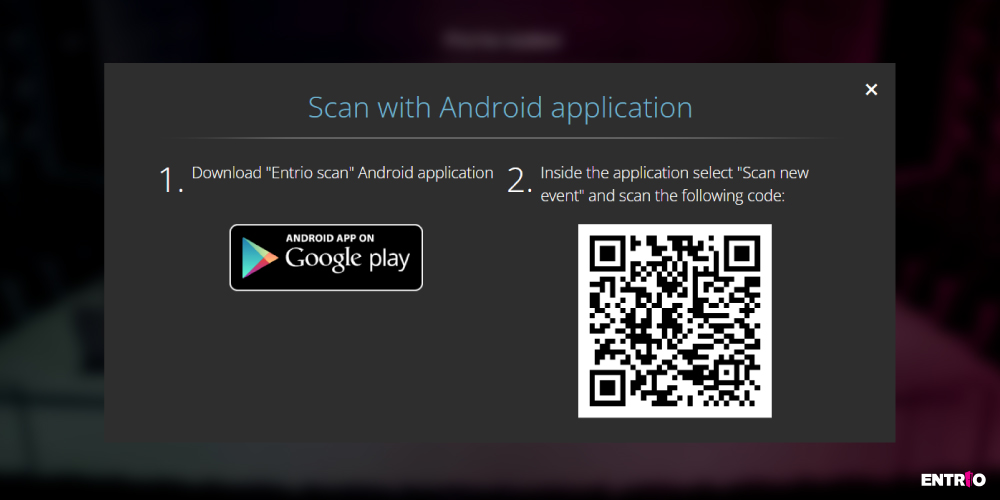 STEP 4. After downloading the application, selecting the language and allowing the application to access the camera, the main window opens with a large magenta button Pair new event that you need to click on.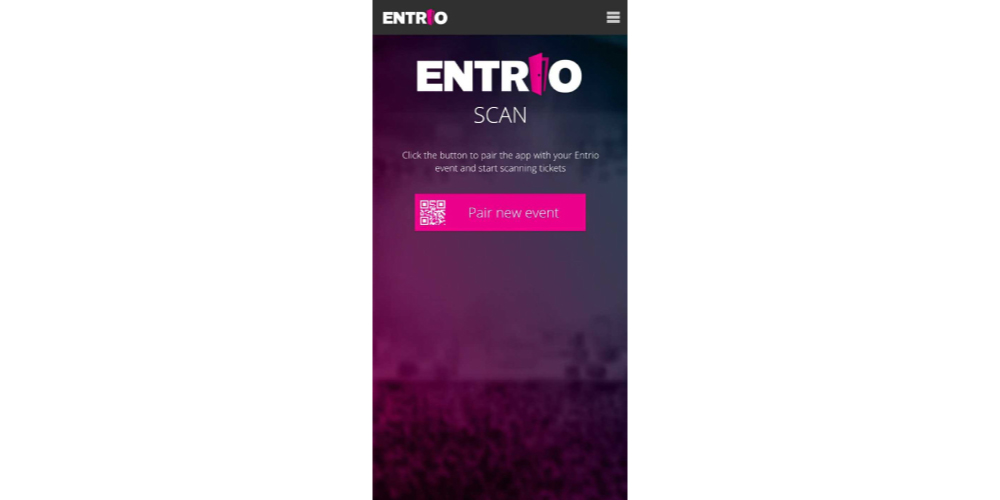 STEP 5. The QR code scanner opens, with which you need to scan the QR code that was previously opened in the ORG panel (Figure 2).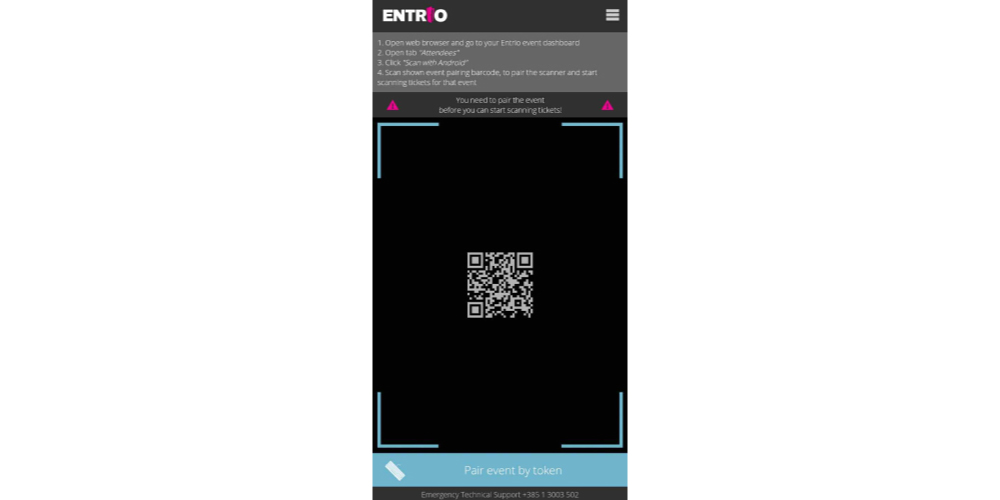 STEP 6. After scanning the QR code, the following window opens: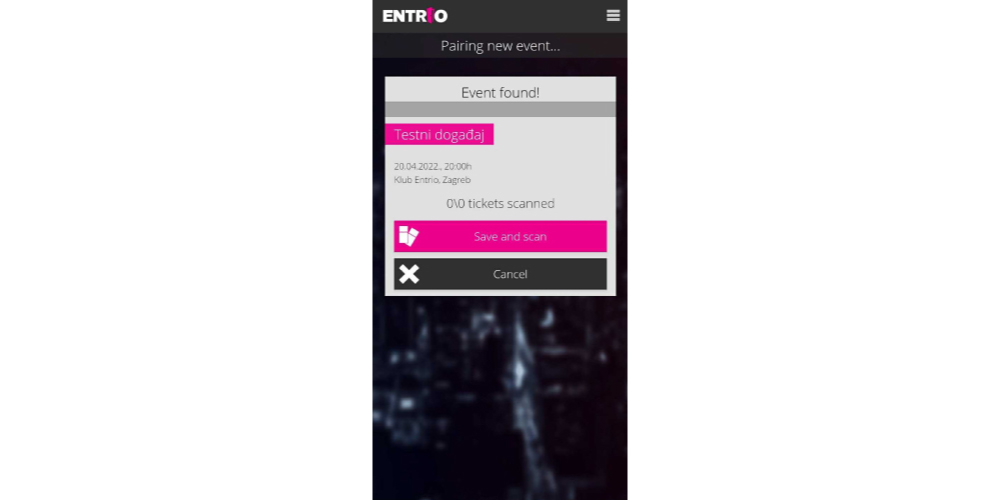 STEP 7. Now just click Save and Scan and that's it.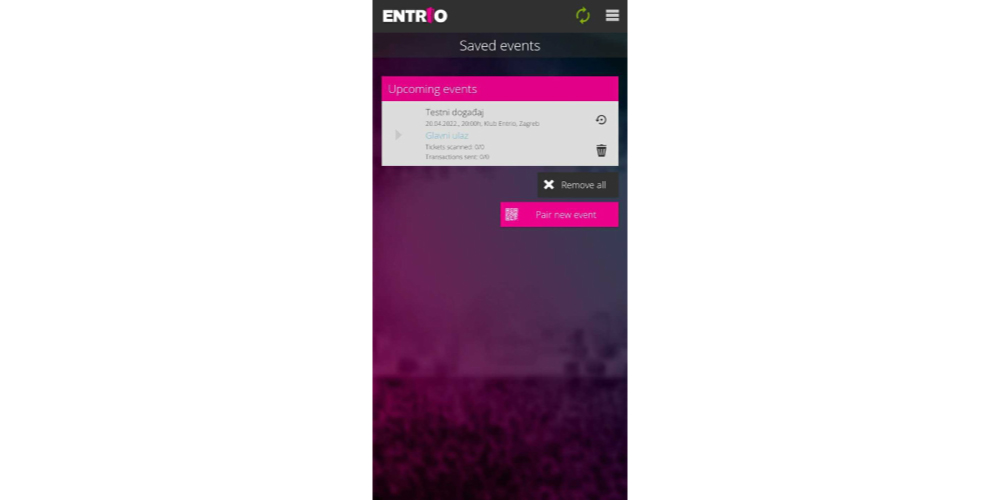 STEP 8. Your event is connected to the Entrio scan application and you can now use it without any problems!
PRO TIP for even better ticket control:
In the ORG panel, under Access Control, there is an Open entrances section with the option Send instructions by e-mail.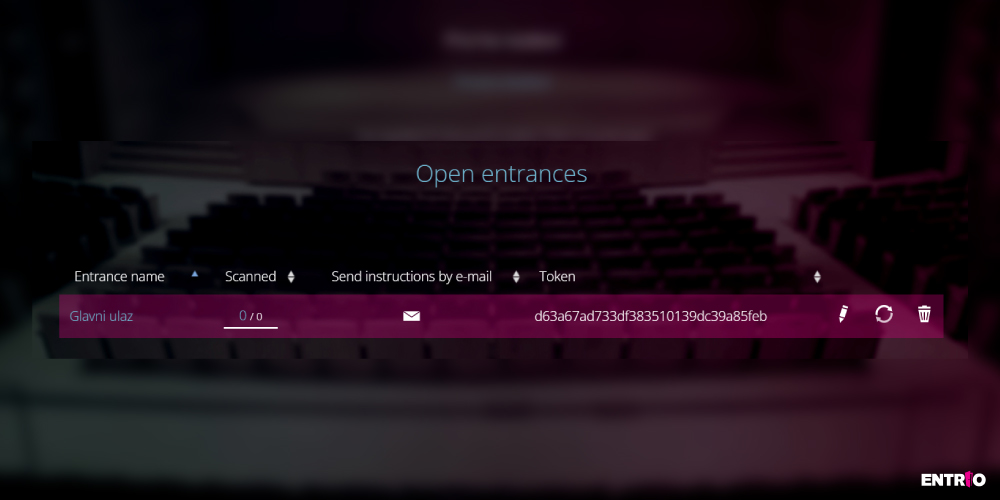 By clicking on the envelope icon, a new window opens in which you need to enter the e-mail address of the person to whom you want to send short "Instructions for scanning and checking Entrio tickets", and you can add a personal message and attach a PDF list of online customers.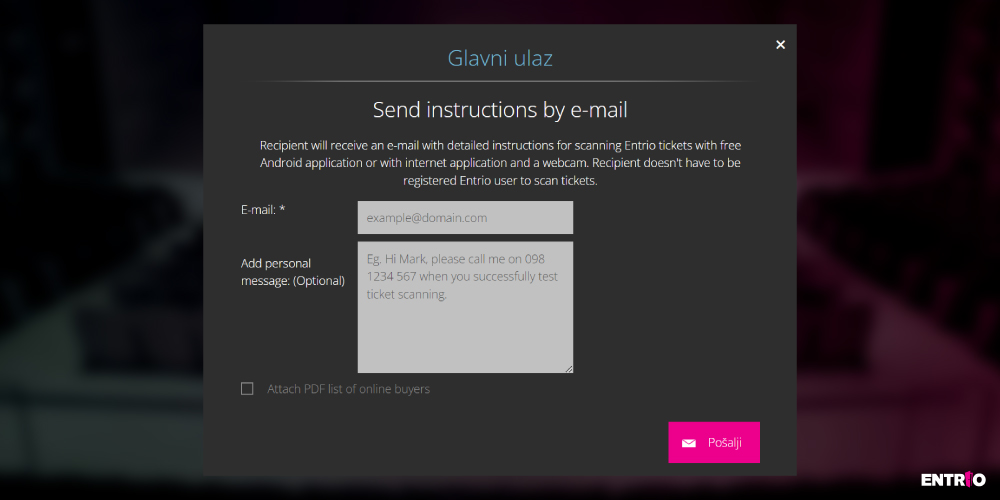 This is very useful if the ticket scan is done by a student, hostess or a third party who does not need to have an insight into your event, but it is important to be instructed in the process of scanning tickets and controlling the entrance to the event.
Author: Jaksa Besker