Three smart ways to easily implement Entrio promotional codes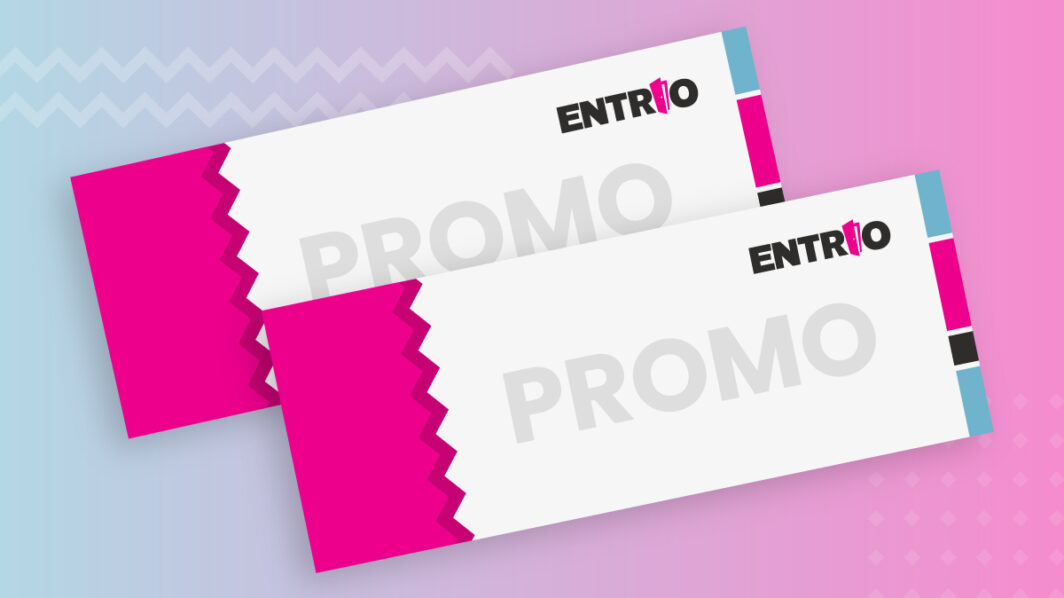 Creating promotional codes is very simple and in the next few minutes we will introduce three simple ways on how to implement them.
Reading time:
Whether you are organizing a multi-day conference, networking panel, concert, show or stand-up, in addition to creating ticket price categories, there is often a need for additional solutions such as promo codes.
This includes:
generating discounts
distribution of free tickets for sponsors and partners
guest lists
etc.
In this blog you will learn all about promotional codes and their application.
Creating promotional codes is very simple. In the organizational interface (ORG panel) of your event, it is enough to find the section Promo codes (in the left menu) and start the process of creating code by clicking on the button "Add new promo code".
Scenario 1 – When you want to give customers a certain discount on tickets you will use the option "Discount code"
Example – in cooperation with the sponsor of your event, you want to enable customers to buy tickets with a 20% discount for a limited period of time.
Figure 1 In the ORG panel, in the menu on the left, first select the Promo Codes tab and then click on the "Add new promo code" button to start the process.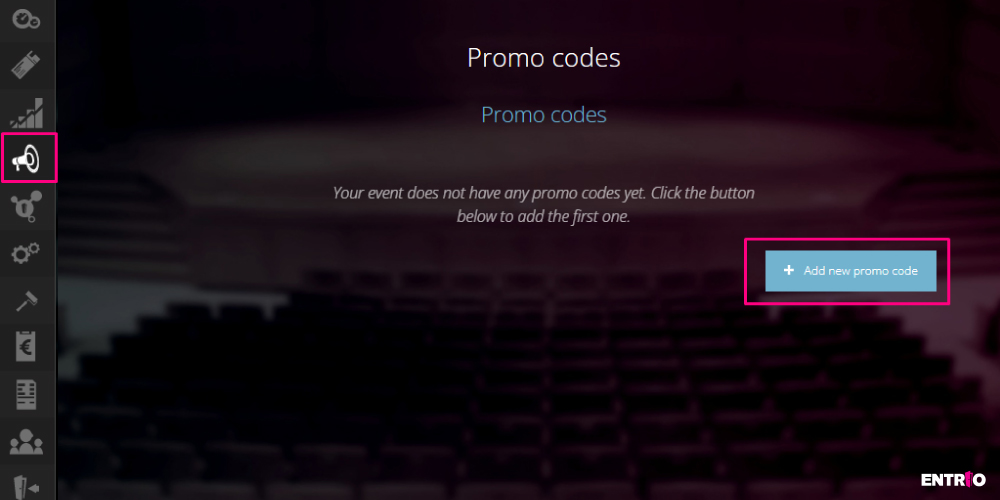 Figure 2 You then select the type of promotional code. In this scenario, we choose a 20% discount code.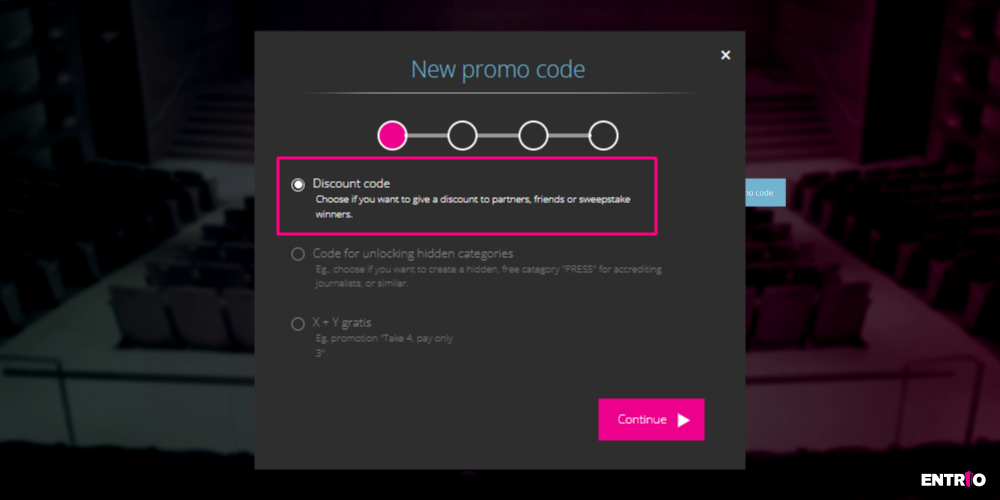 Figure 3 You need to give the code a name and choose how many tickets the specified code is valid for.
In our example, in Figure 3, we defined that a total of 10 discounted tickets can be downloaded with a promotional code and that one customer can download a maximum of one discounted ticket.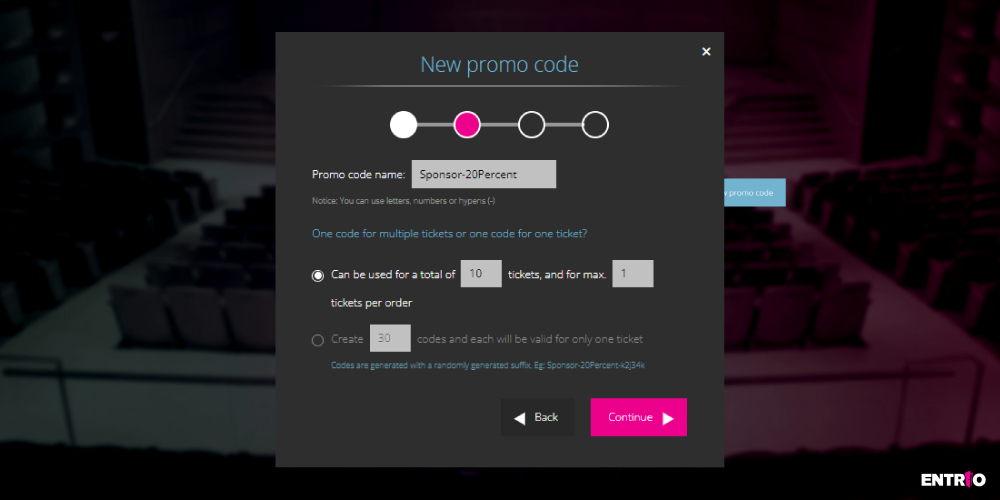 Figure 4 In this step, you choose a discount in the form of a percentage or a fixed amount and define the duration of the promotional code. In our example, in agreement with the sponsor, a 20% discount was offered through a short-term action from 11th of April to 12th of April 2022.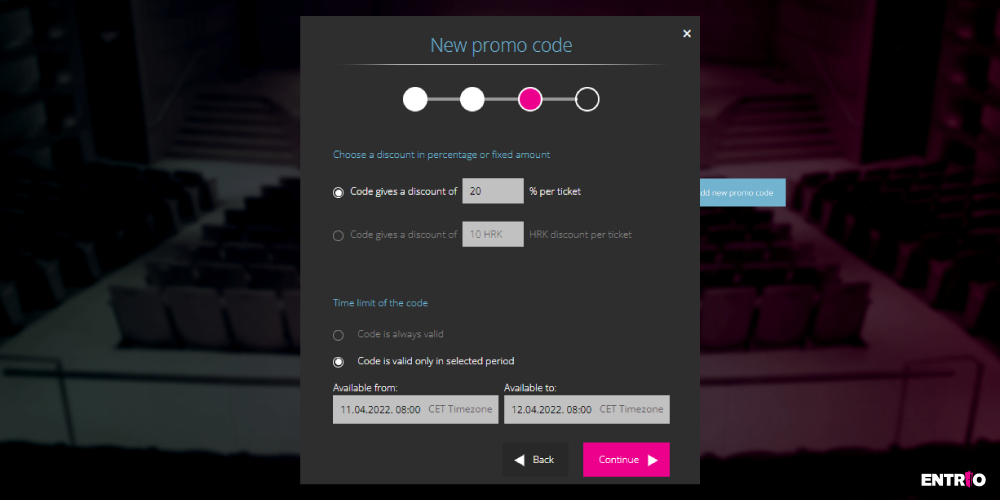 Figure 5 In the final step, each promotional code can be applied to all available ticket categories or limited to only certain categories.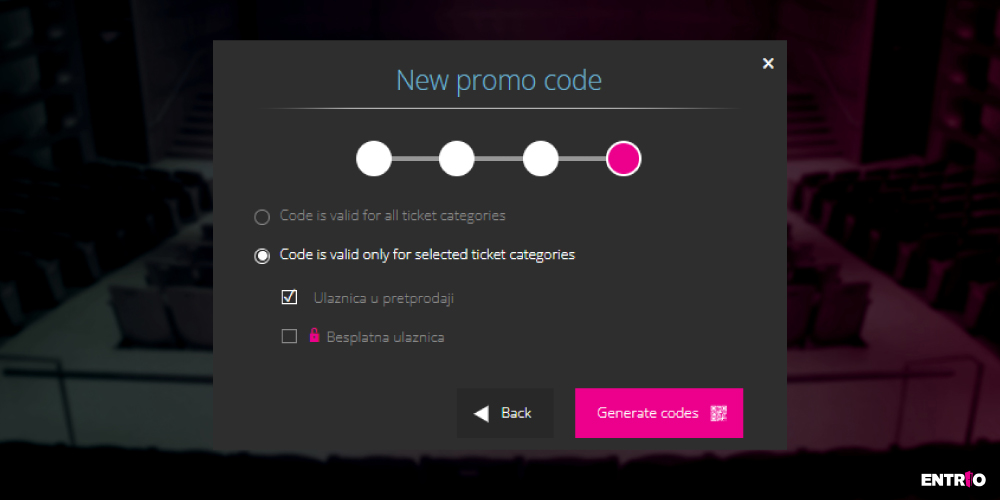 This created a promo code for the discount. Now, every customer who registers with "Sponsor-20 percent" on the event's sales page (in the selected period) when buying a ticket, will receive a 20% discount.
Fun fact 👍🎤
If you want to make the process even easier for your customers, download the promotional code to the Excel spreadsheet to get a direct link to buy with the code already implemented. So the customer does not need to manually enter the code when buying. Buying via a link is faster and easier for the customer, and is valid for all types of promotional codes. 🙂
Scenario 2 – When you want to treat your friends to free tickets for your event, you will use the option "Code to unlock hidden categories"
Example: You want to allow your friends to download a free category of tickets that will not be visible to other customers.
Two important things need to be done here:
1. First you need to create a new (free and hidden) ticket category
ORG panel -> left menu -> tickets -> "Add a new ticket category"
Figure 6 IMPORTANT! When creating a new ticket category, click on the Advanced Settings option and select the "I want the category to be hidden" button.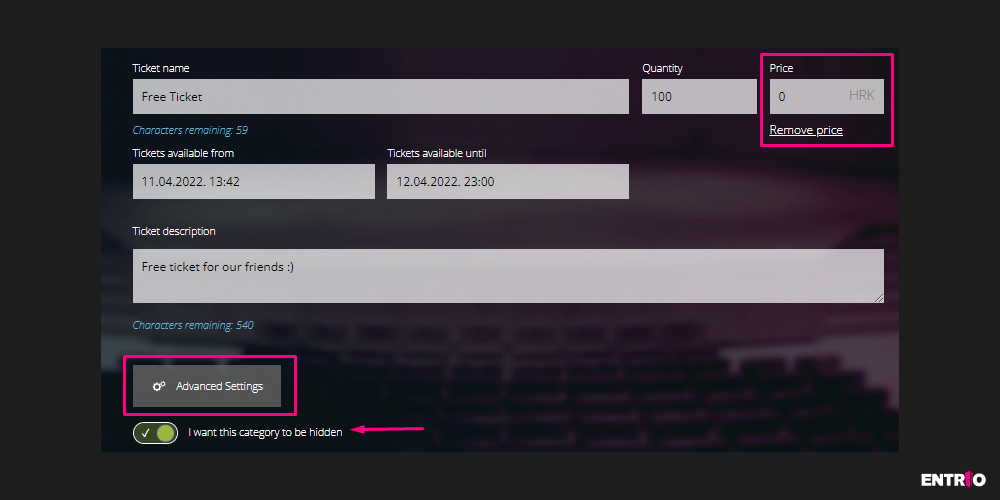 2. Now you need to create a promo code called "Code to unlock hidden categories"
Figure 7 To create a promo code for unlocking, you need to follow the same procedure as in the first scenario.
ORG panel -> left menu -> Promo codes -> Add new promo code -> "Code to unlock hidden categories"
Figure 8 In the next step, you need to give the code a name and choose how many tickets the code is valid for. Then you need to determine the time period.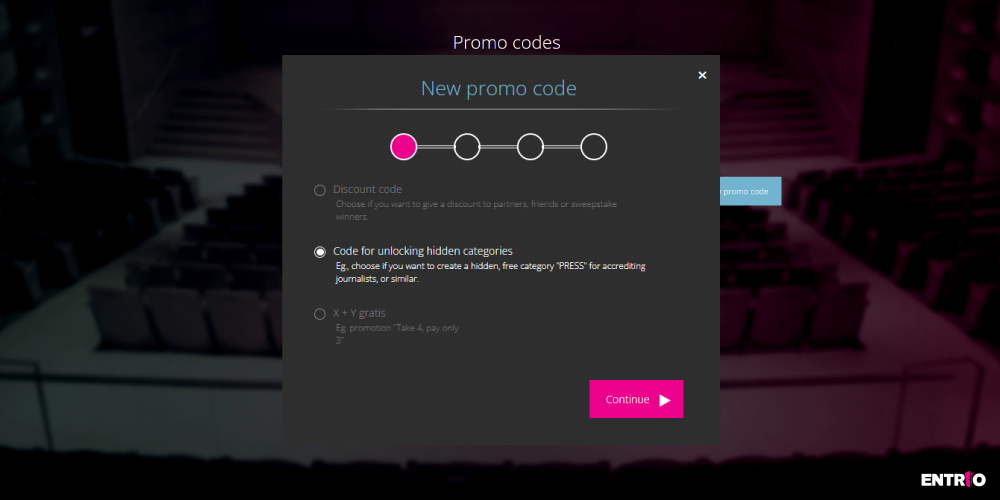 Figure 9 In the last step, it is necessary to choose to apply the code only to the hidden ticket category that we previously created.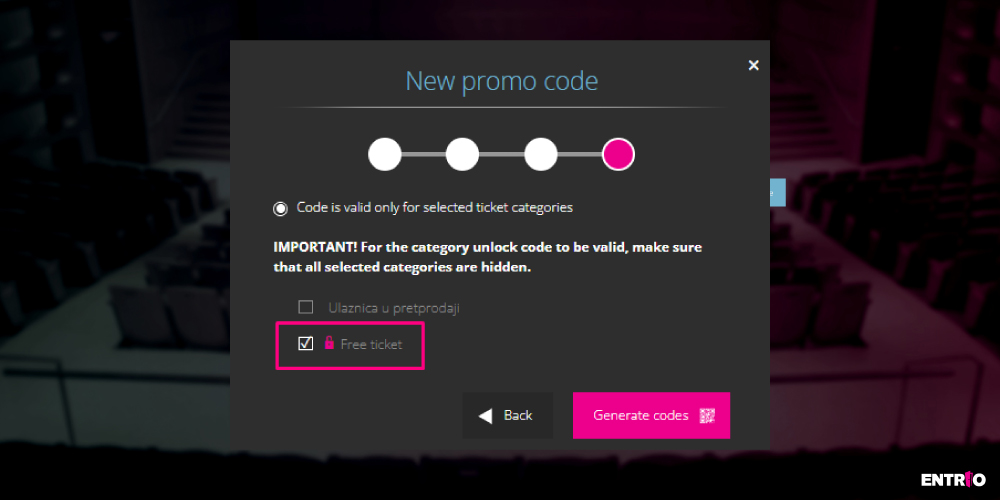 Figure 10 In the example in Figure 8, by entering the code "Free4Friends" on the sales page, our friends will unlock a hidden category that is inaccessible / hidden to other customers.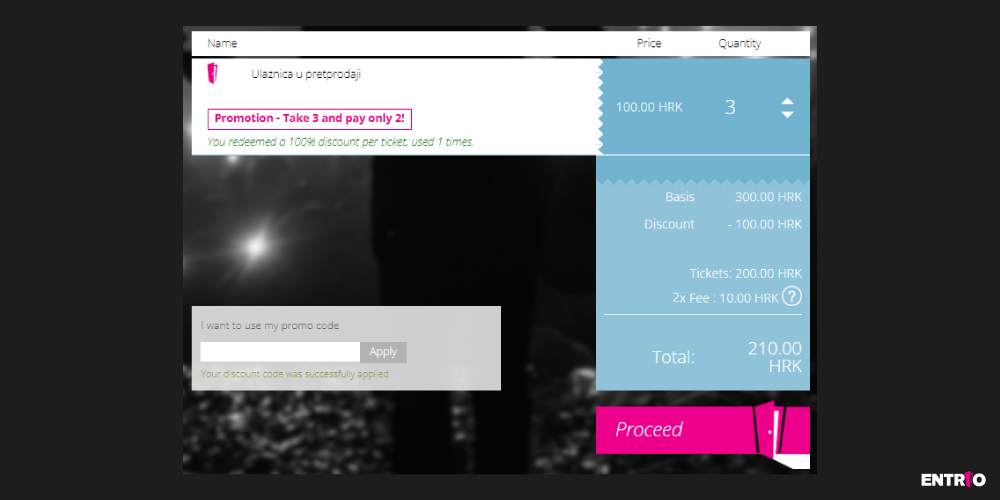 Scenario 3 – When you want to offer customers a promotion where they get three tickets for the price of two, you will use the promo code "X + Y gratis"
Example: You want to allow all visitors to take advantage of a campaign during the pre-sale of tickets in which they do not pay for one ticket when buying three tickets
When creating a promotional code, we choose the option to create a campaign "X + Y gratis".
We add a name to the code and define the total number of tickets that can be downloaded with this promo code.
In the third step of creating the code, we define that the buyer when buying two tickets, gets one extra ticket for free. (Figure 11)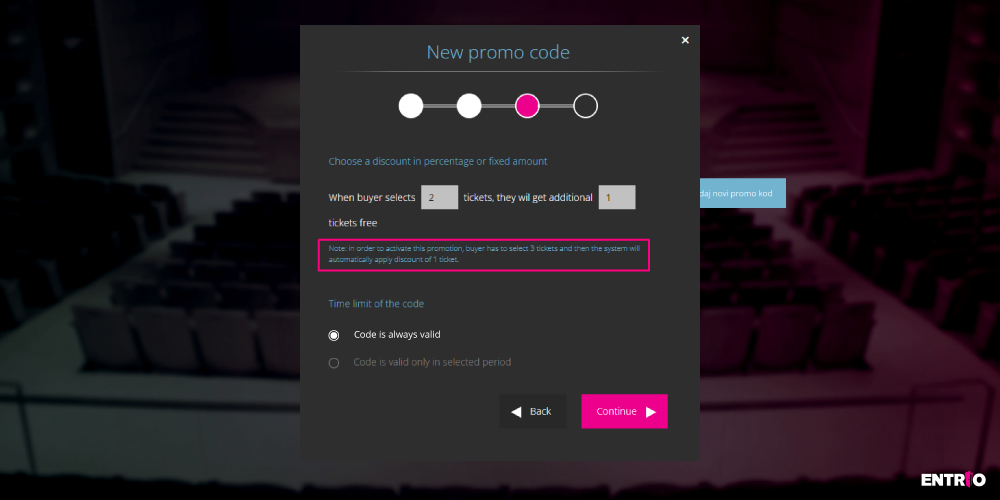 Figure 12 In order to successfully activate this type of promotion, in our example on the sales page the customer chooses the amount of 3 tickets. After this, the system will automatically calculate a discount in the amount of one ticket.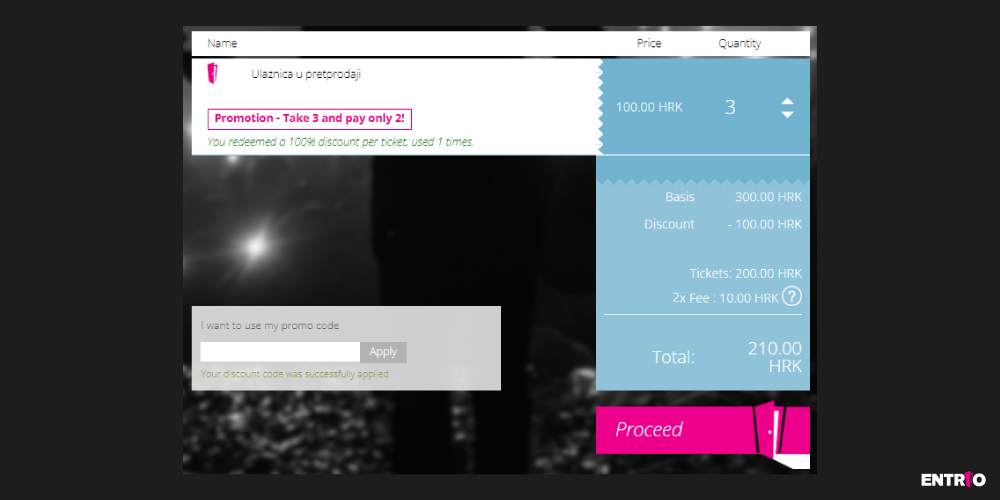 Promotional codes can be used for a variety of purposes. Some of them are: handing out free tickets, accrediting journalists, or for marketing campaigns. For example, for pre-sale through certain channels (e.g. artist presale) where the most loyal fans will be among the first to be able to buy their tickets. Regardless of how you use it, you will still have all your visitors in one place at your event, in a centralized database through the Entrio interface.
Want to try Entrio services? Contact us! Also, continue to follow the Entrio blog, where you will soon find information about the new functionality of sending tickets directly through the organizational interface.
Author: Nina Vrdoljak